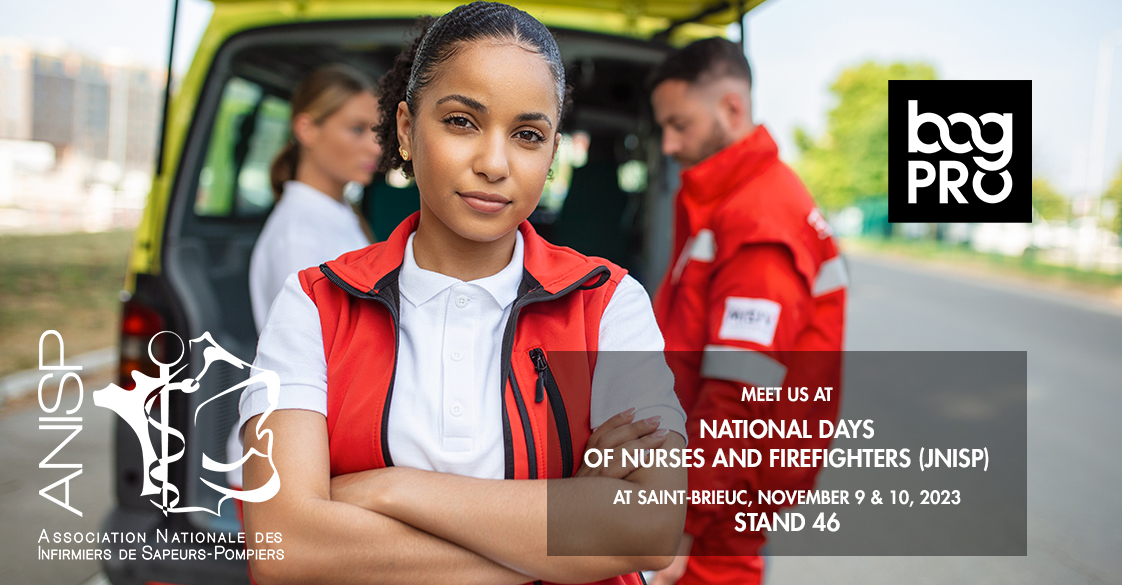 Discover the future of emergency medicine at JNISP - November 9 and 10 in Saint-Brieuc, booth 46!
We are thrilled to announce our presence for the second time at this must-attend congress, organized by nurses and firefighters.
JNISP is the ideal event to establish quality contacts, share valuable insights, get training, and exchange ideas about the exciting evolution of nursing and firefighting professions. You'll find relevant information and networking opportunities to enhance your expertise.
We can't wait to showcase our brand-new range of medical bags, including the POD and the Scot bag. The POD is a revolutionary mobile solution for displaying and accessing medical content at first-aid stations, whether it's for Prehospital Emergency Medical Services or Advanced Medical Posts.
It's a game-changing advancement in the field of emergency care.
We want to express our heartfelt thanks to SDIS 22 for their warm hospitality. Don't miss the opportunity to visit our booth 46 at JNISP and discover the exciting future of emergency medical care. Your participation is crucial in shaping the future of healthcare.
We look forward to welcoming you!