HYGIE TRAVEL KIT

Prevent your exposure with the
Hygie P.P.E. travel kit !
BUY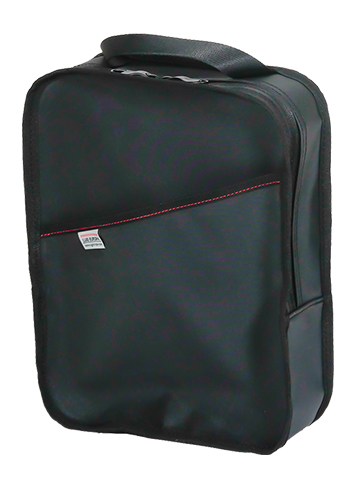 Learn more

The covid-19 pandemic leads to adopt hygiene and social distancing precautions in our daily lives. These habits are even more complex to respect in professional circles.

With the LUG EUROPA brand, we have developped a protection kit. It contain a set of equipment to protect you and your partners during business trip.
The Personal Protective Equipment travel kit is sustainable and reusable.
A complete solution for optimal protection!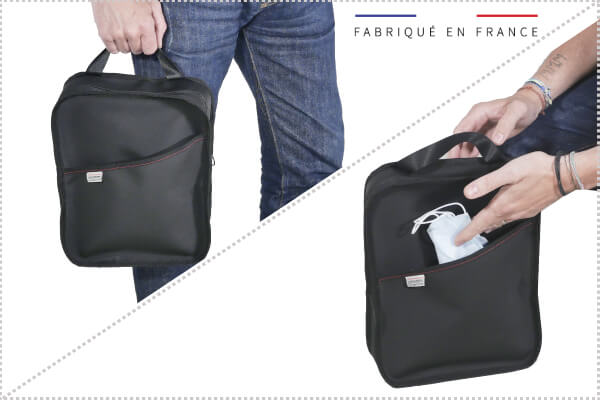 A light and ergonomic bag

Developed and made in our factory in France, the Hygie travel kit will allow you to carry all the equipment to protect yourself and the others while travelling.

The inside compartments allows you to store and organize the content.
The front pocket facilitates the storage of used masks and cleaning cloths to avoid contamination with clean samples.

The bag is hand washable.
BUY
Description of the content

The content of the bag is reusable, it can be cleaned and / or recharged. In the Hygie travel Kit you will find:
Alcohol hand gel 250ml, average lifetime : 3 months
Disinfectant spray 200ml, average lifetime : 3 months
Contactless safety door opener, made of anti-bacterial brass. Fits on a keyring.

5 washable masks 10 machine washes 60°
5 washable cleaning cloths 500 machine washes 60°
Protective visor
Operating manual and specifications included

BUY


Need more information?

Please do not hesitate to call our Sales Teams.